Partners For Improving Outcomes
for Patients and You
American Surgical Professionals provides alternative employment modalities to suit your preferences and needs, with salaried full-time employment, independent contractor status, part-time, or variable shift Surgical Assistant and Technologist positions, including flexible work hours. Further, we invest in your career via paid time off for free continued education, to help you provide the best patient care possible.
Join Our Surgical Assistant Team for Steady Income, Flexible Hours, and Great Benefits.
Peruse Our Current OpportunitIes – Or register for future roles

Primary Contact

Jessica Sahin | email: Jobs@amerisurg.com | phone: 832-397-6911

Don't see a Surgical Assistant or Technologist role that fits with your interests or location? Send Us Your Resume to register your interests, and we will contact you when we see a match. We are a well-established and fast-growing Healthcare Services company extending our services across the United States.

10 Great Reasons to Work with American Surgical Professionals

At ASP, there are many Surgical Assistant and Technologist employment options available to you, from full-time roles to PRN.

Take your life back with flexible, predictable schedules
Earn more, earn a steady salary with overtime potential; no unexpected, forced time off
Develop your career with ASP-paid instruction, paid time off for coursework
Take paid vacations, with full backup coverage
Enjoy great benefits – see below
Get credentialled by ASP wherever you need to work
Work for a well-respected, employee-friendly company with more than 20 years in business
Free yourself from monotonous admin tasks with scheduling and billing support services
Enjoy full transparency in a company that truly values

 

and respects its employees
Get real-time responses to your questions, help with onboarding, timely certification reminders

Check Out Our Employment Benefits

Compensation

Consistent salary from American Surgical Professionals
Annual paid vacation time for full-time employees
A 401K retirement plan for qualified employees
Healthcare Reimbursement Account; Flexible Spending Account for full-time employees
Workers compensation, medical, dental, and group term life insurance

Career Development

Paid time-off for approved continuing education
Tuition reimbursement
Online training courses
Training, certification, and licensing support

Miscellaneous

Scheduling and billing support
Payroll processing with optional direct deposit
Provision of required immunizations such as flu shots, TB tests, chest x-rays, Hepatitis B, etc.

Assess Your Fit for
the ASP Team

We are seeking skilled Surgical Assistants and Technologist who share our passion for providing the best patient outcomes, and our commitment to excellence inside and outside of the operating room.

We welcome you to contact us to discuss your career aspirations, work preferences, and what is important for you in teaming with surgeons. We are actively seeking surgical professionals with qualifications/certifications in line with the Affiliations listed in the next section.

We prefer candidates with two or more years of surgical experience. While ASP is an equal opportunity employer, we do not consider mid-level practitioners without legal status in the U.S., and will not sponsor work-related visas.

Review ASP's Affiliations – ensuring we provide the highest quality services

American Surgical Professionals partners with the most respected certifying agencies and professional affiliations to ensure consistently high standards of performance across the full spectrum of our services, from surgical certification to credentialing verification to billing practices, and more.

Physician Assistants (PA-C)

AAPA – American Academy of Physician Assistants
NCCPA – National Commission of Certified Physician Assistants

Nurse Practitioners (NP)

AANP – American Association of Nurse Practitioners
ANCC – American Nurses Credentialing Center

Registered Nurse First Assistants (CRNFA, RNFA)

ABSNC – American Board for Speciality Nursing Certification
AORN – Association of periOperative

 

Registered Nurses

NCCA – National Commission for Certifying Agencies

Registered Nurse (RN)

RNs must be licensed in the state where they practice

Surgical Assistants

ABSA – American Board of Surgical Assistants (SA-C)
ASA – Association of Surgical Assistants
DORA –

Colorado Department of Regulatory Agencies (SA)

IDFPR – Illinois Department of Financial & Professional Regulation (RSA)
NBSTSA – National Board of Surgical Technology and Surgical Assisting (CSFA)
NSAA – National Surgical Assitant Association (CSA)
TMB – Texas Medical Board (LSA)

Surgical Technologists (CST)

NBSTSA – National Board of Surgical Technology and Surgical Assisting

Other Affiliations

Parallon Workforce Management Solutions
The Joint Commission
Work with ASP, trusted for over 20 years to deliver better outcomes.
Call us at 855-OR-ASSIST (855-672-7747)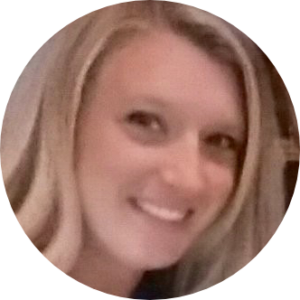 "I get to do what I love, while managing a terrific team of people…"
Amy Burton, ASP Surgical Assistant, Houston
"What's it like working for ASP? I get to do what I love, while managing a terrific team of people who truly believe in putting patients first. I get to collaborate with great surgeons spanning a broad spectrum of specialties, who treat me like a peer. I'm totally trusted to make the right decisions, without a hint of micromanagement. I serve the community in which I live, never having to travel far from home. All that, plus my days of arm-wrestling with insurance companies, hoping to get paid for my work, are over – ASP pays me on time, every time."